Hi,
I'm using Voicemeeter to have audio on a multi-monitor setup on both monitor speakers. It works, but one monitor is louder than the other.
I tried to change the audio level through the playback device settings: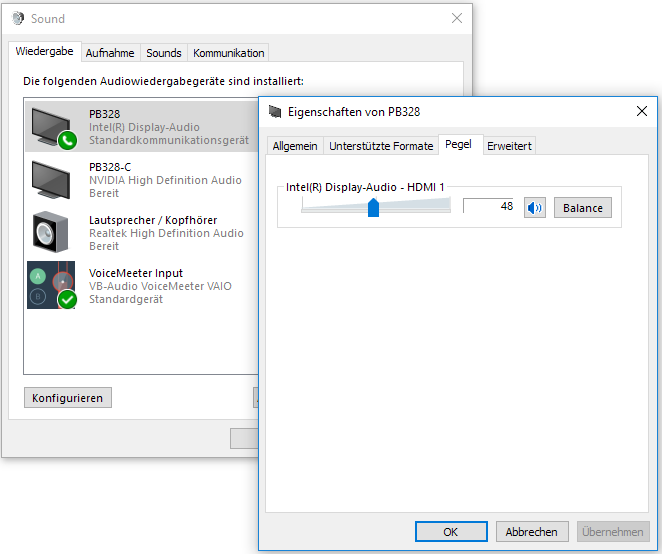 But Voicemeeter ignores them.
Is it planned to add audio level settings to the Voicemeeter system settings or is it possible to let Voicemeeter respect the playback settings?
I would donate 40 € if you add this feature to Voicemeeter (so I do not need to use Banana).