First of all ... Thx for this cool tool

)
I Installed the cable some weeks ago to send music via Foobar2000 to discord. It worked fine for several weeks, but suddenly it was broken (maybe after the last windows update).
I tried to uninstall and reinstall it 4-5 times ... no chance to get it working anymore. For me it looks like the input works, but is not send to the output channel.
Maybe the screenshots help to get a feeling for it: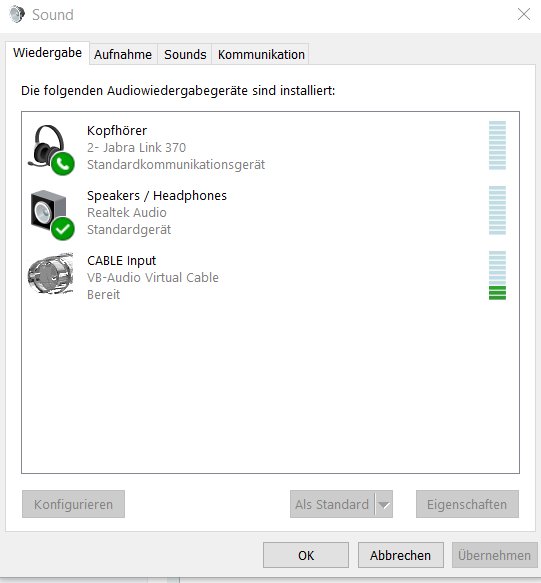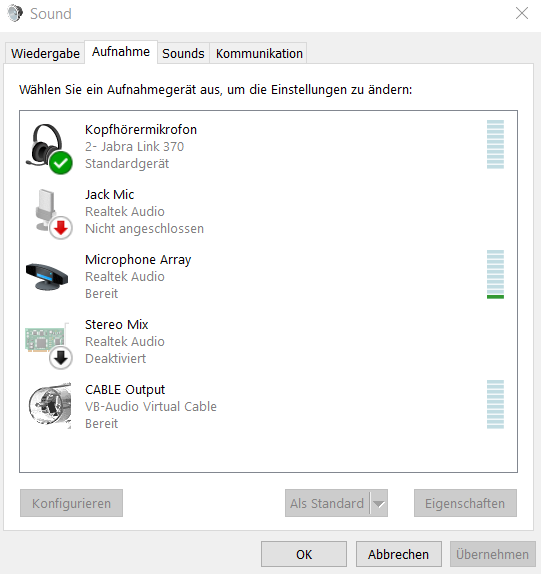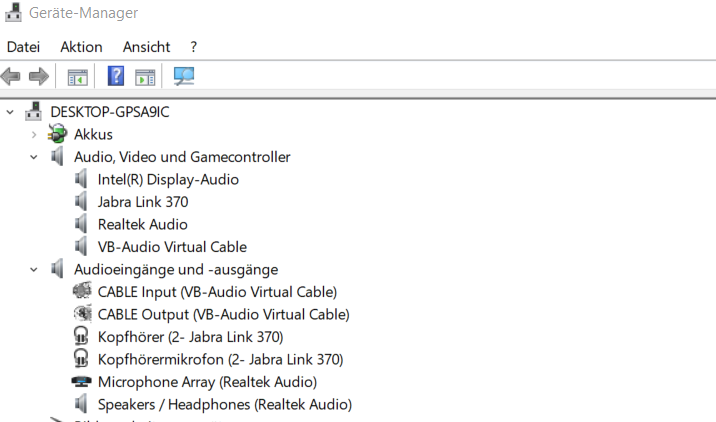 It would be great if you can help to fix it

Thx so long.
Xtb / Alex